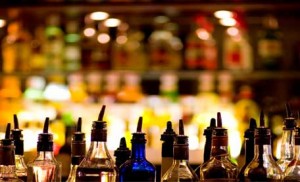 Anyone who takes an interest in the cultures of other countries knows that residents of England are known to have a drinking problem. England has a very old relationship with alcohol – one that dates back nearly 12,000 years. Not all of England's alcohol practices are negative, but many of them are certainly determined to be excessive. Many people write off the drinking habits of the English calling it simply a part of their culture, but they are not aware of how out of control the situation has become, and how many deaths are annually attributed to alcohol consumption in England. To set facts straight, here are a number of statistics reflecting the reality of alcohol abuse in England.
Since 1980, alcohol has become over 60-percent more affordable, making it much more accessible to every income bracket.
The number of people who drink more than the recommended daily limit of alcohol in England is close to 10-million.
Alcoholism in England has major ramifications on the healthcare system, as well as on the crime rate and on lost productivity costs. The total estimated loss due to alcoholism is 21-billion pounds per year.
Alcohol related deaths in England rose by nearly 20-percent in 2001 to a staggering nearly 6,500 in 2012.
It is estimated that over 7-million people have no idea that their excessive drinking is doing irreparable damage to their health.
Smoking, obesity and alcohol are considered the three biggest lifestyle risks to English citizens. Alcohol alone accounts for 10-percent of the burden of disease and death within the United Kingdom.
Clearly, England has a long struggle ahead of it as a society to manage its alcohol abuse problems. There are a number of methods being proposed to assist in the treatment of alcohol problems in England, including interventions with alcoholics, rehabilitation and addiction treatment, the organization of local, grassroots support groups for alcoholics, taking counter measures against drunk driving, tighter restrictions on the availability of alcohol and a price increase on alcohol. With the implementation of one or all of these alcoholism reduction methods, England should see positive results in the future.