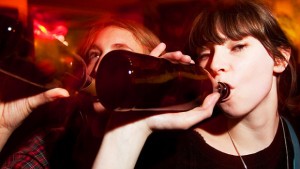 Pubs are not unique to England, but they are perhaps more associated with England than with any other country. England's history of pubs extends back many centuries. The term pub, short for "public house," has been associated with centers of hospitality since long before the Roman Invasion of England, but during the Roman Invasion, a great deal of foot traffic made pubs a much more common business between the town sites of England. They were used as rest stops where weary soldiers and civilians could break from their routines for some relaxation and pleasure. Pubs would often consists of inn and brothel services as well as places of alcohol service.
Pub crawls are most associated with the historic pubs of England, but it is a tradition embraced around Europe between many historic pub sites. Pub tours or pub crawls are an old English tradition. Because England has such a rich history of pub culture, as well as a number of historic, old pubs, it has become a tradition to organize nights devoted to pub hopping among groups of people. Typically, this is an informal event arranged among a group of friends for occasions such as birthdays, bachelor parties, graduations and anniversaries. New Zealand residents began a tradition of crawling London pubs in an annual event called the Waitangi Day pub crawl that follows the main section of the transit system.
Though many places around the world have adopted the tradition of the pub crawl, England will always be considered the original site of the pub crawl. This tradition has inspired modern day pub crawls in places like the United States as well, such as the well known SantaCon pub crawl that began in San Francisco. Pub crawlers dress up as Santa Claus and hop the bars of a regional area. In 2012, there were 30,000 participants in the New York City SantaCon – a far cry from the humble pub crawls between friends of Europe. Pub crawling in England emerged from the country's ancient tradition of providing hospitality and drink to weary travelers, long before the time of Geoffrey Chaucer.